About Sparken


Sparken IT Solutions Pvt. Ltd. (Sparken) is a business and information technology services company that leverages deep industry and functional expertise, and global delivery expertise to help clients transform their highest-value business processes and improve their business performance.

Sparken's delivery Center in Pune (India) provides IT consulting services, solutions and services for companies in several industry sectors including Banking, Finance and Insurance, Manufacturing, Education, and Telecommunications.

Sparken Application development and maintenance (ADM) team offers a range of expertise aimed at helping customers re-engineer and re-invent their businesses to compete successfully in an ever-changing marketplace and consistently improve their time to market by providing high-quality, cost effective business information solutions.

The company's professionals excel in enterprise solutions, client relationship management, Quality processes and consulting, Software development lifecycle, Business intelligence, Project Management among other key capabilities.


Management Team
Rajendra Kane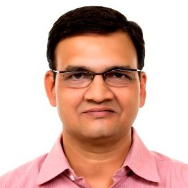 Rajendra holds a Masters degree in Computer Management from Pune University. Rajendra's focus is Relationship management and program management office for the all the project Delivery. Prior to SISPL, Rajendra was delivery manager in Top-5 Global IT Companies in India and in that capacity was responsible for the delivery. In total Rajendra has more than 20 years of experience in handling Development, Maintenance, Implementation and Migration Projects of which 12 years in Manufacturing domain and 8 Yrs in telecom domain. Rajendra is well verse with project execution methodologies and Quality procedures during software project execution. His experience includes Reverse engineering of Legacy billing application, Design & development of Data warehouse for a large telecom billing application. Rajendra has successfully managed delivery responsibilities of large multi-million dollar IT projects for
global organizations in USA, Europe, Australia, and APAC region.
Nitin Vaidya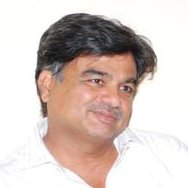 Nitin has rich experience spectrum, ranges from establishing and managing various lines of business in Infrastructure and media & Entertainment. Nitin has over 20 years of experience in Business Management. As true entrepreneur he is running various ventures successfully. In addition to his responsibilities, Nitin's principal directorships include his serving as a director on the boards of directors of reputed Infrastructure Company in India and as a director on board of directors of Social organizations.